Looked at a houses with my wife. Bob Mac has extensive knowledge of the area, including the property values (past and present), current building trends, the costs associated and even found us a place with a banana trees. Bob's easy-going manner makes the complex home buying process, simple.

Delray Beach Local Knowledge
Bob listed and sold my Dad's condo after he died last year. He went above and beyond in all aspects of the sale. He even helped my family sell my Dad's furnishings and took charge of the sale himself. It was great working with him!!

Delray Beach Condo
Robert "Bobby Mac" is extremely knowledgeable about the area. He is very responsive and informative and has a great personality. He does not pressure you and he is proactive. I highly recommend that you consider Bobby Mac to help you buy or sell a property!

Highley Recommended Real Estate Agent
Bob is not just a great reliable agent but he has helped me understand nuances about my local market that saved me money. For instance, Bob taught me a lot about Florida homestead rules, house pitch and roof lines to look for and avoid that can change insurance cost depending on criteria and more... He is more like a real estate consultant than just another good agent. I highly recommend him.

Golfing Getaway
We have been impressed with Bobby Mac's communication, his respect of our schedule and the detailed reports after a showing. He also has a firm grasp on the waterfront market in our area and stays on top of any changes. Our house has only been on the market a short time but I feel he is making a strong effort to advertise and market the property.

Delray Beach Single Family Home
What a breath of fresh air dealing with Bob has been this week. Bob was truly more interested in educating us in the pros and cons of entering the FL real estate market than he was in showing us property. He asked questions. No other realtor we have dealt with in FL spent so much time learning about our needs, in order for him to then help us choose the home that will be perfect for us. Our first meeting with Bob was more like a FL real estate primer, than an opportunity for him to show us property. We're much more comfortable now in making what will be a one of the most life changing and difficult decisions of our life.

Florida Real Estate Market
Bob MacKinnon, REALTOR®
Waterfront Real Estate Concierge
Call Bob 617-354-7000 Cell, Bob@BobMac.com
see homes
Sell Your Home Fast
You want a real estate agent that will sell your home fast, for the most money. Bob Mac will make that happen for you with outstanding real estate concierge service.
Perfect Pricing
Bob Mac will price your home perfectly. If it's too expensive, others will sell first. If it's too cheap, you'll lose money. Bob's research gets it right every time.
Best 1st Impression
You only get one chance. Bob Mac will present your home as beautifully and professionally as possible. Get buyers past the curb, inside, and buying.
Most Resources
Lang Realty is the best brokerage in Delray Beach. Bob Mac will go beyond your expectations with Lang Realty resources to get you the best results.
I rented a house from Bob for a month, and couldn't have had a better experience. He is professional, knowledgeable, super responsive, and went way above and beyond in ensuring our stay was smooth and ...
— Zillow Reviewer who helped me rent ahome in Osceola Park, Delray Beach, FL 33483.
We have bought and sold lots of houses and used lots of realtors. Bob MacKinnon has been the best, by far. He literally works around the clock; is extremely knowledgeable about all aspects of the local ...
— Zillow Reviewer who sold a for approximately $575Khome in 2020 singleFamily in Osceola Park, Delray Beach, FL 33483.
During the difficult time of Covid-19, as a foreigner, need to find a new place to live, not knowing for how long, Bob really took care of my by provide me the perfect short time rental. It was easy enough ...
— Zillow Reviewer who helped me rent ahome in Osceola Park, Delray Beach, FL 33483.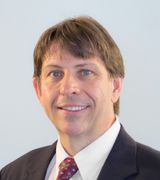 Bob Mac
13 sales in the last 12 months
© Zillow, Inc., 2006-2016. Use is subject to Terms of Use
What's a Zestimate?
This data is not verified for authenticity or accuracy and may not reflect all real estate activity in the market. Based on information © 2018 Realtors of the Palm Beaches and Greater Fort Lauderdale Multiple Listing Service, Inc.
Welcome to Delray Beach
Located in southeast Palm Beach County, Delray Beach is boasts gorgeous scenery, award winning beaches, and the best water sports.
Delray Beach is a relaxing community with far-reaching appeal. There's always something to do in Delray Beach. Festivals featuring fine arts and crafts, jewelry and clothing as well as special sporting events happen on a monthly basis. Yearly events including The Delray Affair and Garlic Fest attract visitors from all over the country.
Don't just List you home, Sell It!
Contact Bob MacKinnon,
REALTOR® with Lang Realty
617-354-7000 cell | Bob@BobMac.com
Delray Beach
900 E. Atlantic Ave.
Suite 16B
Central Boca Raton
2901 Clint Moore Rd.
Suite 9
East Boca Raton
4400 N. Federal Hwy.
Ste. 100
West Boca Raton
9858 Clint Moore Rd.
Ste. C-124
Palm Beach
220 Sunrise Avenue
Suite 100
Jupiter
920 W. Indiantown Rd.
Suite 105
Boca West Country Club
7763 Glades Rd.
Boynton Beach Hunter's Run
8855 Boynton Beach Blvd.
Suite 340
Palm Beach Gardens
Donald Ross Road
Suite 107
Boynton Beach
3700 Clubhouse Ln.
Port St. Lucie
8305 Holley Tree Trail
My wife and I have experienced over 30 real estate transactions and Bob is, head and shoulders, better than any broker who we've worked. Our deal was particularly challenging and his combination of keen intellect, market knowledge and emotional intelligence were essential. Further, his "sense of urgency" is off the charts, returning my evening or weekend phone calls within 10 minutes...really extraordinary!

I wouldn't hesitate to recommend Bob fir all your real estate needs!

Craig and Deb Cerretani

Craig C.


6/07/2020

Wow, this guy "gets it."  

We've been working with Bob for a good number of months and he's able to be in contact almost 24/7.   He's got a great eye for what we are looking for and is all about results.

He has a good team of folks he can recommend for any needs - inspections, financing, even contractors!

Bob continues to represent us and we could not be happier or more satisfied.

TF K.


8/15/2019

We were visiting South East Florida recently on a week long holiday and have always been interested in buying a condo or a house near the area. We came across Bob's name as we were searching through some listings in the area. We called Bob and setup an appointment right away and Bob took us initially to three properties to get a feeling of what we wanted. He started the whole process very systematically and diligently asking us what we wanted in great detail with key features and functions. Then we saw the properties and gave him our feedback.

A few days later we saw another 5 properties with a variety of mix of features: view of the water, community, pool, etc. All this time Bob spent with us was very valuable for us to get an idea of the "lay of the land" and it was done under no pressure and in a very friendly way. Bob also keeps in regular touch with us now since he has a detailed idea of what we are looking for. We will visit Florida again later this year and hope to get a place with Bob's expert help. I recommend Bob to anyone looking for homes in SE Florida in a no-pressure, personal and friendly environment.

Srini C.


3/04/2019